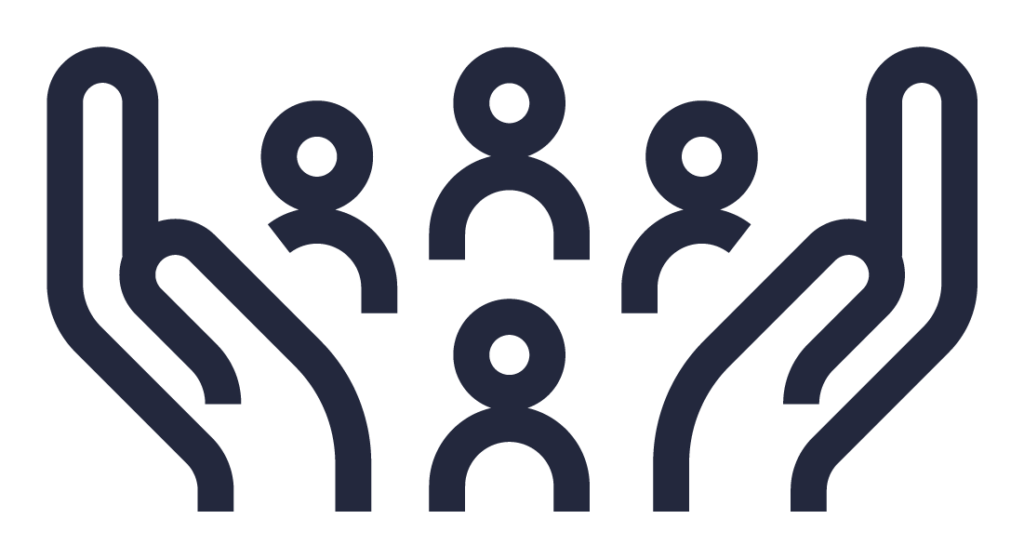 KIPDA Social Service's overarching goal is to support community members to remain and thrive within their communities. With this goal, KIPDA partners with community providers to implement programs to support members in their homes. These services include; Senior Nutrition (Meals on Wheels), Caregiver Services, Grandparents Raising Grandchildren, Senior Centers, Health Promotion activities, In-home Services, State Health Insurance Assistance, and Medicaid Services. In addition, KIPDA provides community planning services as they relate to aging in place.
Fan Fair 2022
Louisville Metro Office for Aging & Disabled Citizens (OADC) and KIPDA Area Agency on Aging and Independent Living are seeking donations to help purchase new electric box fans to be distributed to those in need as the weather gets warmer. The fans will be distributed at a Fan Fair resource event in Louisville on June 11, and to qualified senior and disabled individuals within the KIPDA region including Bullitt, Henry, Shelby, Oldham, Spencer, Trimble, and Jefferson counties.
For more information about the Fan Fair and ways to donate, view the press release here.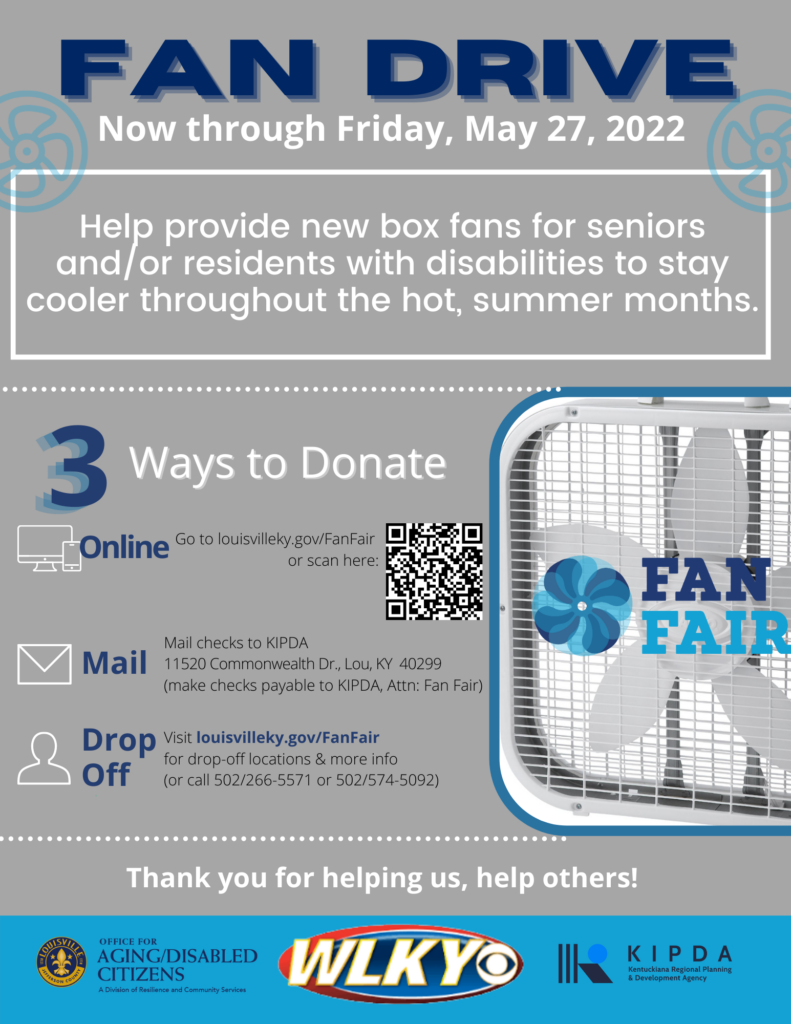 Help for Kentuckians During COVID-19